30mar01aprGOMaximo 2022Not Just for Oil and Gas(march 30) 7:00 am - (april 1) 4:00 pm Event Type :Conference
Event Details

GOMaximo is the Premier HSE Asset Management Event for Maximo and Beyond, hosted by a Gas, Oil & Petrochemical industry working group for Maximo users to exchange information, methods and experiences. GOMaximo also provides important training for Health, Safety and Environmental concerns (HSE) and the full suite of IBM Maximo products.

If you're attending, be sure to catch John Q. Todd's session Defining Contributors/Detractors to Equipment Health and Taking Action from 2:00 PM – 3:00 PM in room Sam Houston B. Discover the use of MAS Health and Manage to establish contributors or equipment health, visualizing the health status, then taking action or developing plans as a result.

Schedule a meeting with us to learn how we can help your organization tackle preventative maintenance. Email us at marketing@trmnet.com.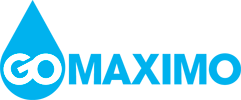 Time

March 30 (Wednesday) 7:00 am - April 1 (Friday) 4:00 pm